Chivalry, Lacking.
Edit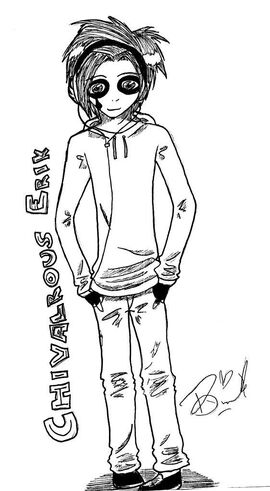 Some crazy stranger who appeared shortly before Summer 2010. Left During Fall 2010, and shortly came back when he realized he could use v2 as an indefinite source of info. Still waiting for v2 to show it's entertaining side, at least without the ugly parts. Also needs to le
arn to act like he earns his name.
Also, see Anolinde for info on where Erik gets the largest source of Happiness and Entertainment in his life Two Times.
Ad blocker interference detected!
Wikia is a free-to-use site that makes money from advertising. We have a modified experience for viewers using ad blockers

Wikia is not accessible if you've made further modifications. Remove the custom ad blocker rule(s) and the page will load as expected.